Oberland Realschule in Holzkirchen,
Bavaria
Oberland Realschule visit to Chosen Hill School
Wednesday 19th October 2022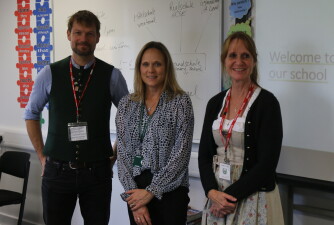 We had the pleasure of hosting 14 students and two members of staff, Frau Elisabeth Schick-Billy and Sebastian Wilhelm, from our partner school, Oberland Realschule in Holzkirchen, Germany, at Chosen Hill School this week. The students were paired up with some of our year 9 German learners who took them to their lessons. Break and lunchtime were a great opportunity to connect further and make new friends. We heard everything about their school and area where they come from in a presentation by two of the German guests. Holzkirchen is a town near Munich in the South of Germany close to the Bavarian Alps.
A huge thank you goes to all the lovely year 9 hosts and all the colleagues at Chosen Hill School who made our visitors feel so welcome. Vielen Dank!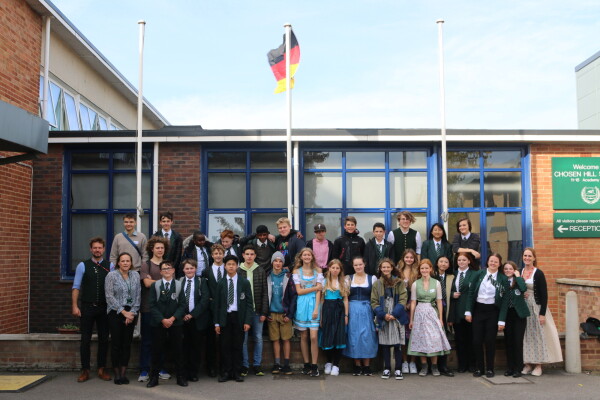 Future projects will include pen-pals and visits to their school. Our first visit is scheduled for July 2023. All year 8, 9 & 10 German learners have been invited to the Munich/Holzkirchen trip and there is one last chance to sign up for it. The letters have gone out on Schoolcomms. If you haven't received a letter and you wish your child to go, please contact Mrs Smith (csm@chosen-hill.gloucs.sch.uk). There are a few more spaces!